A bioswale is a carefully constructed arrangement of native plants along a road that mitigates flooding and reduces road run off pollution.
Bioswales are key to alleviating flooding on public roads. Including them as part of an urban or suburban street will significantly reduce stormwater. In this era of increasingly heavy rains, any green infastructure that improves flooding is key.
Bioswale usually has a grade change involved where water collects through runoff during storms. So the land around it is higher than the actual swale. And bioswales aren't necessarily adjacent to bodies of water whereas buffers are. Bioswales are being used now in parking lots to accept the run-off water from the lots and filter it before it reaches the ground water. Bioswale is about slowing down and filtering water before it hits ground water or a surface water body.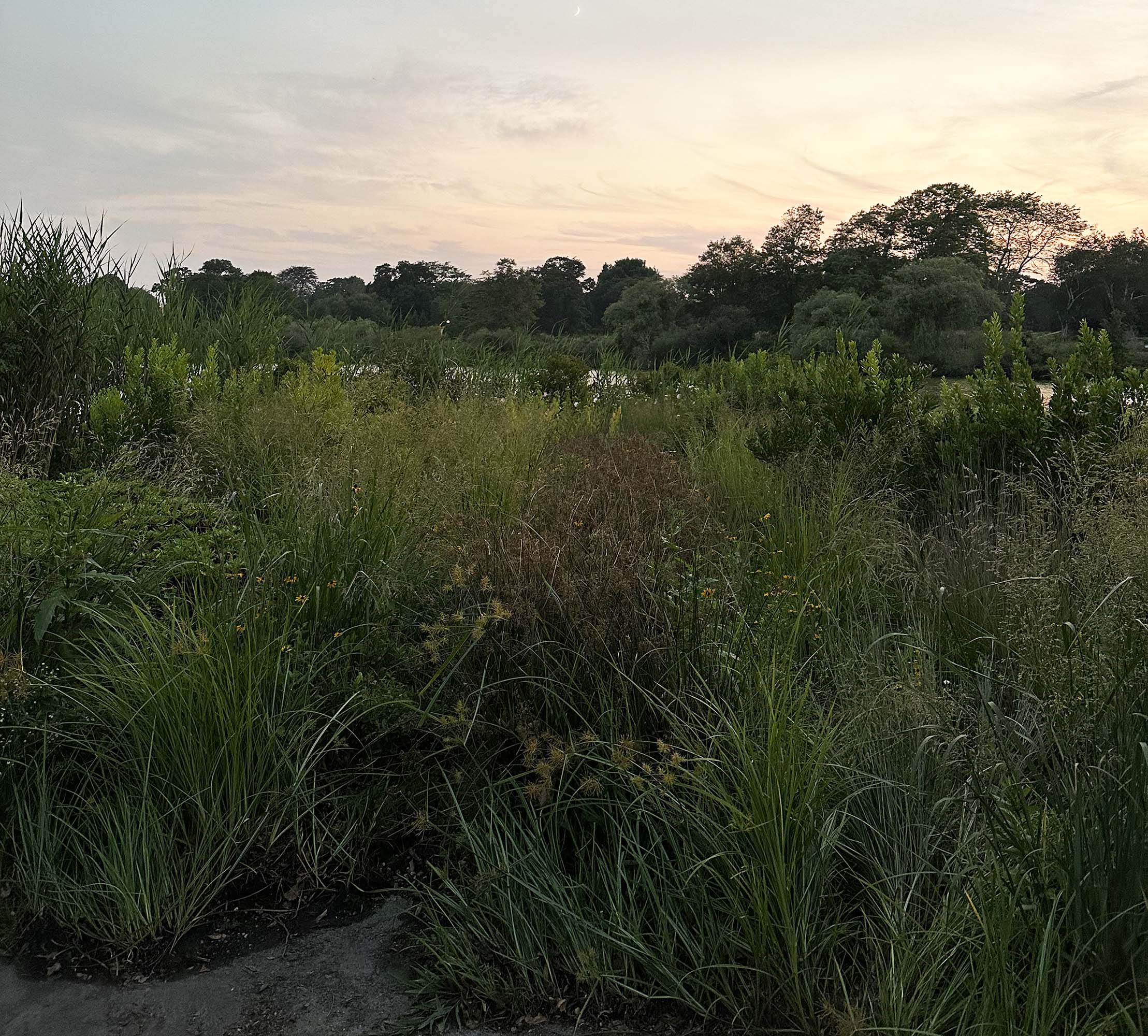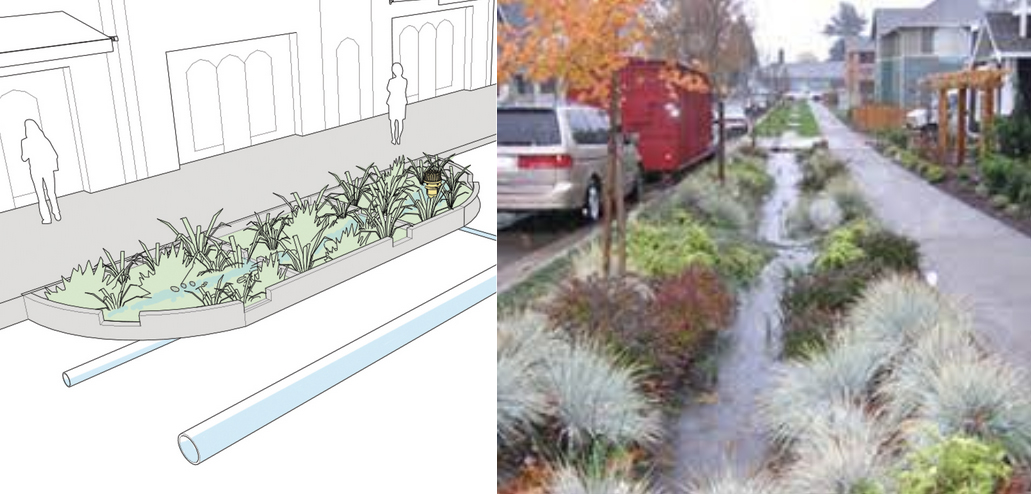 What are they?
Bioswales are vegetated landscape features that collect and infiltrate polluted stormwater runoff as it moves downstream. They significantly mitigate flooding by absorbing rainwater so are highly effective on public roads and along waterbodies.
The swale will also reduce flooding by slowing down the movement of the water over the surface allowing it time to percolate into the soil.
What do they do?
Improve water quality by filtering out sediments and toxins (bacteria, nitrogen, phosphorus, viruses) from the water before reaching the water table
Able to filter effectively because of deep root systems
Prevent flooding because the water infiltrates into the soil and is then soaked up by the plants
Relieve burden on municipal waste systems
Composition
Must be composed of plants native to its location

Native plants act as a pollinator habitat, encourage biodiversity, and are resilient to the regional climate conditions → increasing chances of survival and decreasing

 

the need for maintenance of the plants.
On the East End of Long Island, native plants include seaside goldenrod, sea oats, swamp mallow hibiscus, northern sea oats, panicum, swamp milkweed and buttonbush.