Lake Agawam has always been at the core of Southampton Village, an iconic and beautiful feature of our community. Many species of fish, birds and waterfowl rely on the lake for their survival. As the quality of its waters has deteriorated with increasing local development, the lake, once known as the jewel of Southampton, has become one of the most polluted in New York State.
Pollutants from roadways, lawn chemicals and impacts from old septic systems throughout our large watershed, which extends throughout all residences and businesses in Southampton Village, are killing this freshwater Lake, and causing harmful algal blooms to decimate the ecosystem. These harmful algal blooms can cause serious health problems for people and our pets.
The Lake beckons us to awaken our curiosity, appreciation, and respect for the wonders of nature. By doing so, we can align with its inherent wisdom rather than battling against it. By understanding how a living system structures itself in response to the larger environment, we come to realize that there is a direct connection between ourselves, our activities and the health of the lake's ecosystem, which in turn impacts our own health.
By cultivating personal connections to Lake Agawam we can begin to ask ourselves how can the larger watershed we occupy become healthier and more productive because of our presence? Restoring Lake Agawam will involve developing processes to give it self-healing properties, and an opportunity to heal our own alienation from it. Our shared love of this exquisite lake can provide the catalyst needed to make profound and lasting change, uniting us with a common purpose to develop community intelligence for living in sync with this vital natural system so that it can be enjoyed for generations to come.
Join us. Your Lake needs YOU!
Lake Agawam's toxic waters pour directly into the ocean on a regular basis through this engineered drainpipe that links the lake and ocean. As long as Lake Agawam is toxic, the ocean will be, too.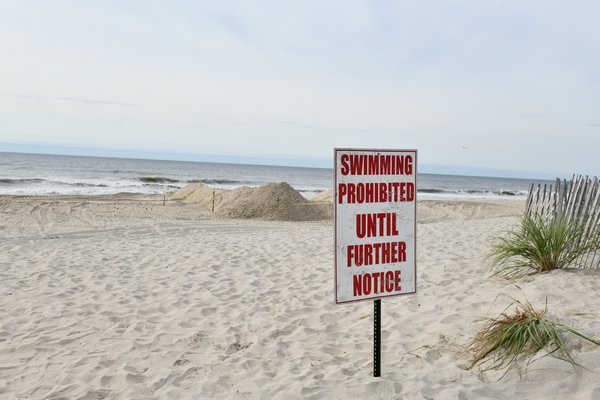 The Toxic Waters of Lake Agawam Impact All of Us
This slide from Dr. Christopher Gobler's Stony Brook University Center for Clean Water Technology 2017 study demonstrates that nitrogen from aging septic systems throughout the watershed contribute the largest source of pollutants to the Lake. The Lake has approximately 8 feet of phosphorus laden sediment that also continually contaminates the water when the temperatures rise. Lawn fertilizers which contain synthetic nitrogen are a significant source of pollution, and road run off, atmospheric deposition and animal waste all contribute.